What to Do with Avocados – Real Food Basics
Avocado is actually a fruit. But instead of being high in sugar and carbohydrates, it's high in healthy fats and fiber that are really important for a healthy immune system and metabolism. Did you know that avocado contains even more potassium than bananas? And the fats in avocado are good both for both heart health, skin, and hair.
Avocado oil is the vegetable/seed oil with the highest smoking point so is therefore considered one of the safest oils to use in cooking, apart from coconut oil, ghee, and butter.
Avocados are great in all kinds of salads; the only frustrating thing about avocados are that they so easily go bad, even before you notice they get ripe! One trick for getting avocados to ripen quicker is placing them in a brown paper bag together with a few apples.
This week I'll be sharing some of my favorite ways of eating avocados, so stay tuned! 🙂
What to make with avocados:

What to Do with Eggplant – Real Food Basics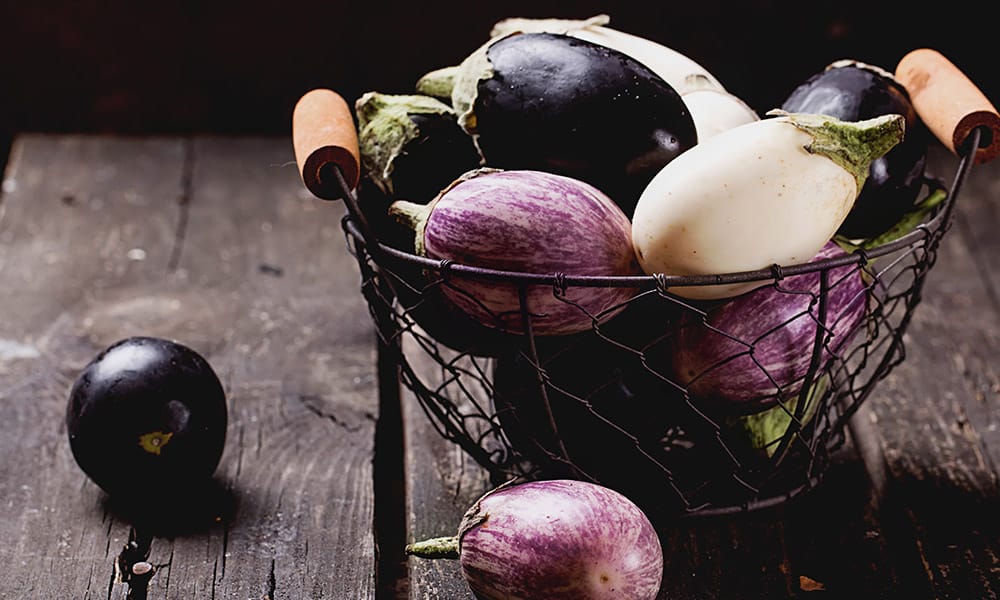 Eggplant, or aubergine as it's called in most of the world, is one of few fruits that you should never eat raw (yes it's actually a fruit, not a vegetable!). Because of it's unique skin, eggplant is one produce that is not as important to buy organic.
Eggplant is often called "poor man's meat" because when cooked well it has a little similar taste to meat. My favorite meat & eggplant combination is ground meat and cubed eggplant, fried together with chopped onion in coconut oil. Add some salt, pepper and a bit of cinnamon (sounds weird but it's really good!). You can also add some cayenne pepper. Serve this dish together with cauliflower rice or add some cooked beans and eat it with a spoon. The most important thing i that you try eggplant with ground meat, because it's really good!! 🙂
What to make with eggplant: