Have you ever tried chimichurri sauce on a steak or grilled chicken? It's amazing beyond words!! This is a simple and quick way to make a chimichurri sauce.
What you need:
​parsley
garlic cloves
olive oil
wine vinegar (red or white)
lemon juice
red onion
oregano
salt & pepper
How to make it:
​​Chop up a bunch of parsley in a food processor.
Add some garlic cloves (around 2-3 garlic cloves per 1 cup of parsley)
Add around 1 tbsp fresh or 1 tsp dried oregano.
Add a piece of red onion and pulse until finely chopped (about 1 tbsp per 1 cup of parsley)
Add enough olive oil to make a nice sauce consistency. Add a little at a time to avoid diluting too much.
Flavor the sauce with lemon juice, vinegar, salt, and pepper.
Use as marinade or as a sauce over your favorite dish.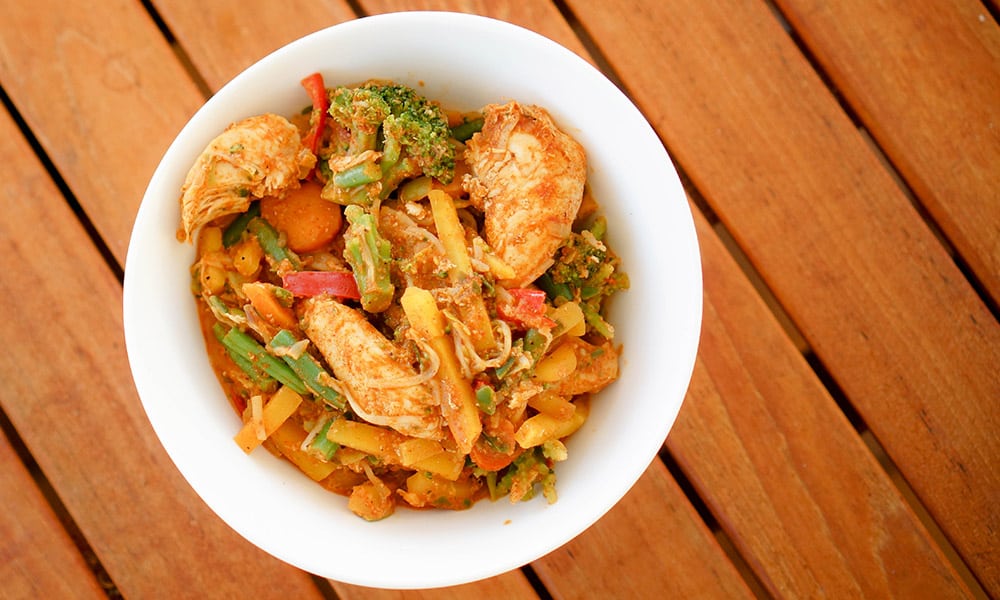 Coconut curry can be made in a multitude of ways.
What you need:
shredded cabbage, chopped onion, cubed zucchini, and shredded carrots
OR frozen stir-fry vegetable mix (not AS good but faster)
protein (chicken, fish, shrimp, or lentils)
coconut milk
curry seasoning or curry paste (green or red, doesn't matter)
salt
How to make it:
Fry the vegetables in coconut oil on the stove and add your choice of protein. Add a can of coconut milk and lots of curry seasoning. Add some salt to taste.