Is Coconut Nectar a Sugar Alternative?
Coconut sugar is still sugar… ?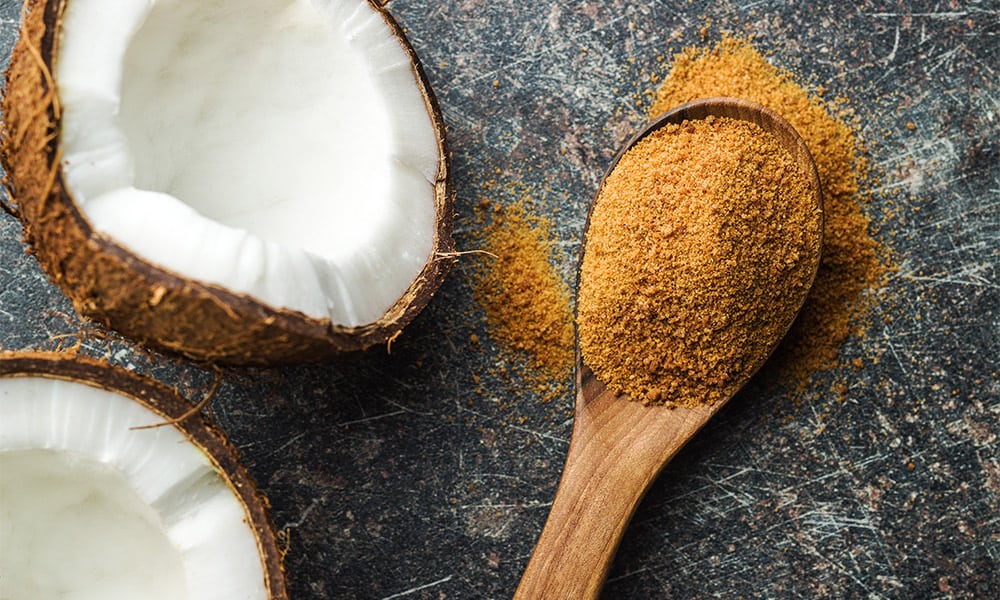 "Coconut sugar is still sugar"
We encourage people to cut back on sugar because it is one of the largest health problems society is facing today. If coconut sugar were part of this answer then we would be encouraging the use of it, but it's not.
Whenever something is sweet we have to first ask where this sweetness comes from. Is it a simple sugar like glucose, fructose or sucrose? Is it a sugar alcohol like xylitol or erythritol? Or is it something else like the glycosides in stevia?
For coconut sugar it is simple sugars (70-80% sucrose, 3-9% glucose and 3-9% fructose – ASEAN 1992 Vol. 7 No. 4 p. 200-201).
The health claim made on coconut sugar is that it has a low GI of 35, which is much better than table sugar (sucrose) which has a GI of 60. The first problem is that the single study which this number comes from is a study done in the Philippines (a producer of coconut sugar) and only included 10 individuals. Looking at the study and the amount of simple sugars that are in coconut sugar, it is very likely that the GI of coconut sugar in your body is much higher than 35. The second, and biggest problem, is that coconut sugar is not doing anything to reduce the overconsumption of simple sugars. Yes, it is better than refined white sugar since it has more nutrition and fiber, but better does not mean good.
Coconut sugar or coconuts? A coconut palm tree can not produce both.
Coconut sugar, also called coconut palm sugar or nectar, is made by cutting the coconut flower and draining the sap. This of course kills the flower that otherwise would have been a coconut. So there is your choice. Producing more coconut sugar means less availability and higher prices on coconut oil, milk, flakes and flour.
There are many coconut palm tree owners who have now started using their coconut palm trees to tap the sap for coconut sugar instead of producing coconuts. But when the coconut palm trees have been used to tap the sap it's difficult for them to start producing coconuts again. You can read more about this here.
We love coconuts and everything that comes from them – Coconut oil, milk, water, flakes, flour… coconut contains lots of great fats and lots of great fibers, so let's eat more coconuts and less sugar!

The Dark Chocolate Diet
The fun not-a-diet that focuses on what you get to enjoy, sets you free from sugar and teaches you to control your blood sugar levels.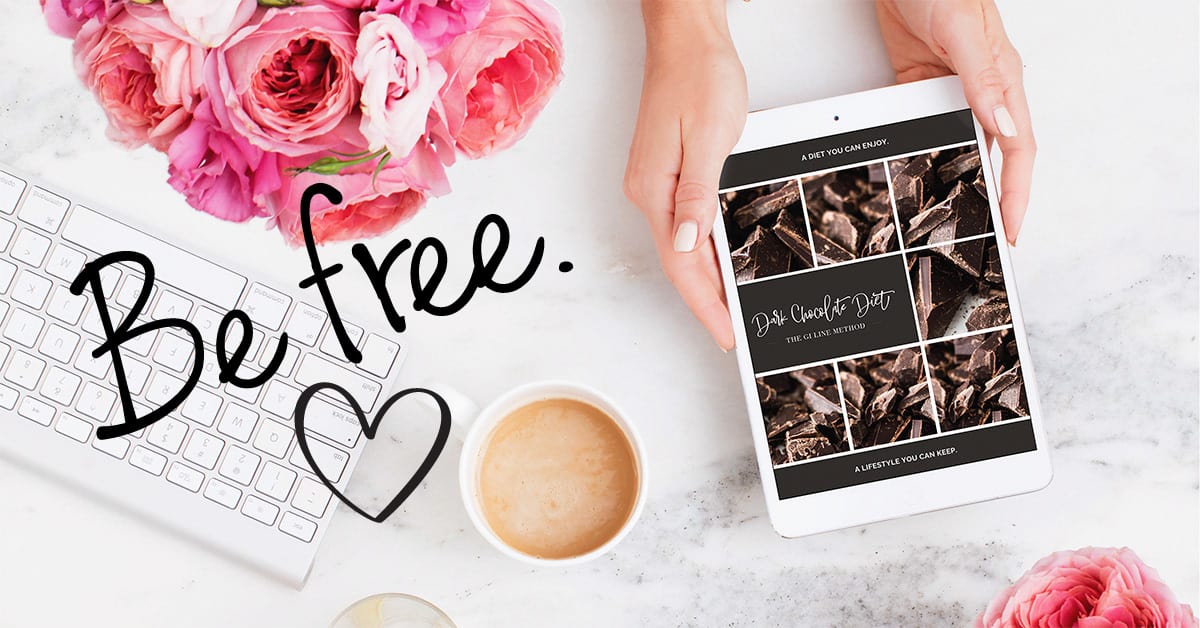 When I started as a nutritional counselor I had a 100% success rate with my weight loss clients. I thought I had figured it all out… If I could keep your blood sugar stable until the end of the day, you win – as in lose the weight, beat the cravings, stop the snacking – win.
In part that's still the program I walk my clients through, but now I know that it's more about you than the method.
You have your own life, with your own history, your own struggles, and your own body. Very few things are ever simple and when things don't work like they are "supposed to," then somehow the blame seems to land on you. Let me be very clear about this – you are not the problem.
I designed the Dark Chocolate Diet to be everything that dieting isn't.
The Dark Chocolate Diet focuses more on what to eat rather than what not to eat.
When I first took charge of my own health, sugar-free dark chocolate was one of the tools I used to do so without falling into the same traps I did in the past – without failing, again. I took joy in what I was moving towards rather than what I was walking away from.
When I learned to focus on eating the right things for breakfast, I realized I didn't have to struggle so much with lunch, dinner, or anything after that.
When I began focusing on what I get to eat rather than on limitations, my journey towards a lifestyle of health became fun.
The Dark Chocolate Diet is a program focused on fun, on joy, on hope. It's a lifestyle with the right tools to keep you from failure.
There's a lot that's special about the Dark Chocolate Diet, but here's what matters. You.
If you are ready to end the sugar cravings, be done with the snacking, get out of the cycles of trying and failing again, then I want to invite you to sign up to the Dark Chocolate Diet community.
I'll see you there!