Creamy Radish & Carrot Slaw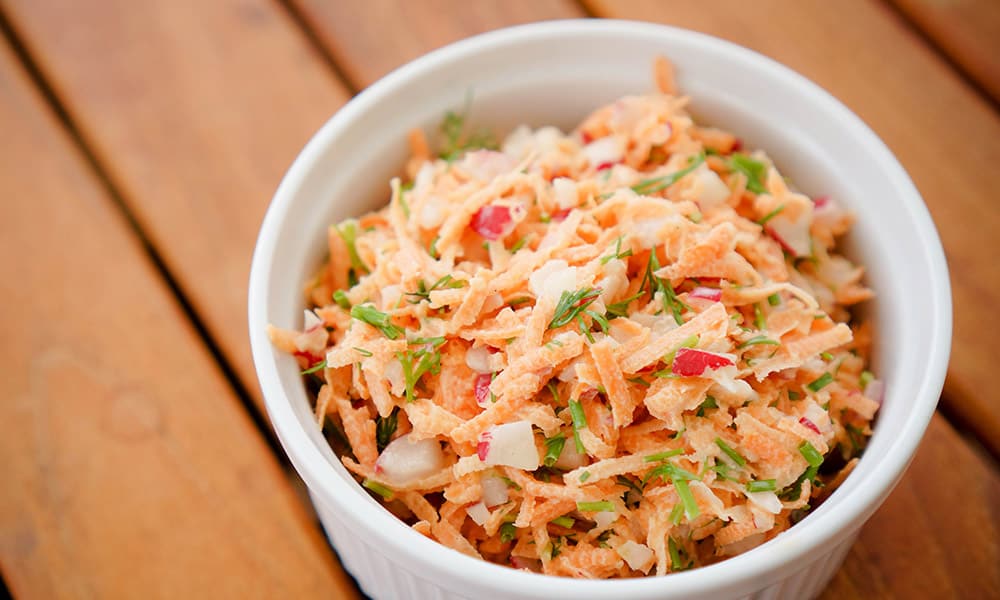 This is an AWESOME way to use a lot of radishes! And even if you don't like radishes, TRY this!! I think you'll like it even if you don't usually like radishes.
What you need:
shredded radishes
shredded carrots
fresh dill & chives
salt & pepper
mayonnaise* (or Greek yogurt)
How to do it:
Mix the shredded radishes and shredded carrots. Squeeze any excess juice out of the shredded carrots so it doesn't get too watery.
Add cut up fresh dill and chives.
Add either mayonnaise* or Greek yogurt and mix it with a spoon.
Season with salt and pepper.
*When it comes to mayonnaise, it's important to check the oils in the mayonnaise. Most mayonnaise that you find in the store are made with seed oils that are very high in omega-6, such as sunflower, safflower, and soy bean oil. Omega-6 is an important fatty acid for the body, but when we consume more omega-6 than omega-3 it becomes inflammatory in the body. In today's society, the average person is consuming 12-25 times more omega-6 than omega-3, and that becomes a huge problem as your body is now in a very inflammatory place, and inflammation is one of the main causes of most modern day disease. Look for a mayonnaise that's made with avocado oil, olive oil, and/or coconut oil, like Primal Kitchen or Chosen Foods in the States. And what if you can't find a healthy mayonnaise in the store? Make your own! 🙂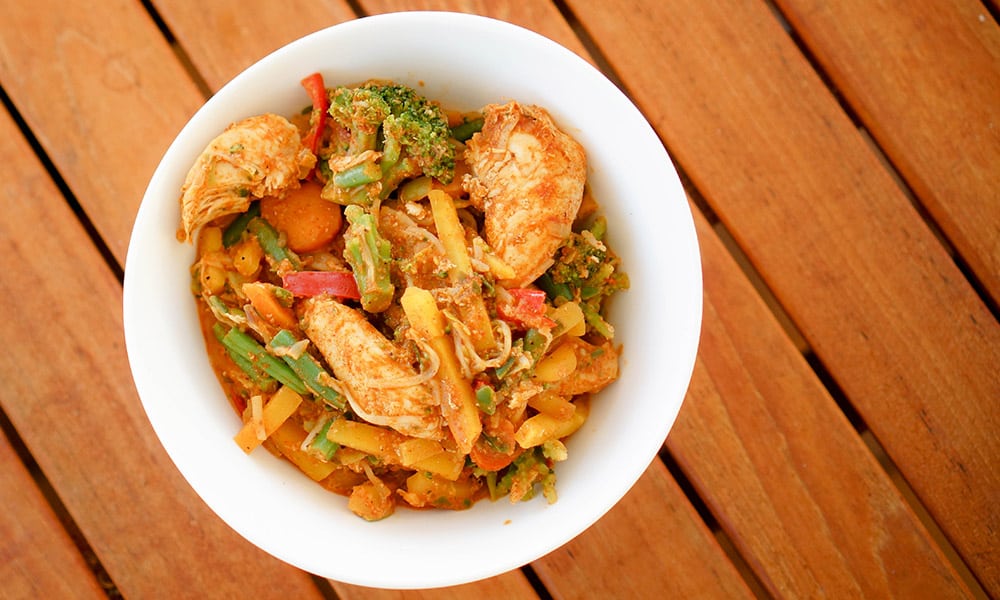 Coconut curry can be made in a multitude of ways.
What you need:
shredded cabbage, chopped onion, cubed zucchini, and shredded carrots
OR frozen stir-fry vegetable mix (not AS good but faster)
protein (chicken, fish, shrimp, or lentils)
coconut milk
curry seasoning or curry paste (green or red, doesn't matter)
salt
How to make it:
Fry the vegetables in coconut oil on the stove and add your choice of protein. Add a can of coconut milk and lots of curry seasoning. Add some salt to taste.