From Sugar Addict to Sugar Free
I used to be addicted to sugar. This is my story.
I used to be addicted to sugar. This is my story.
Click here to join the BETA launch of my new course "Less Sugar!"
Have you ever struggled with sugar cravings? Have you ever wanted to cut down on sugar or cut out sugar completely in your diet, but felt like it was impossible? I've been there, and I'm here to tell you that it IS possible!!
My personal journey from struggle to freedom has given me a desire to help others get free from sugar cravings and sugar addiction as well. I know what it feels like to crave sugar like nothing else, and I know what it's like to feel shame, to feel like you've messed up, and to feel like you can't control yourself. Sugar addiction doesn't just affect you physically. Getting free from sugar addiction has helped me in every area of life; both physically, emotionally, and spiritually. And I want you to enjoy that same freedom!
That's why I've now put together an online course called Less Sugar! The course consists of short video lessons where I focus on practical information and practical steps to cutting down on sugar. In the lessons, I share with you what helped me get free from sugar addiction, as well as the steps that have helped my clients the most throughout the years. You also get the companion guide to my larger health program Balance36 for FREE!! This is a great digital booklet filled with lots of recipes to help you on your way to a healthier lifestyle.
I'm now opening up a BETA group of my online course Less Sugar! to test and perfect the program before the official launch. Being a part of the BETA group means you get to be a part of influencing the program and get to be a part of the first exclusive group to go through it with me. As a thank you for being a part of my first group, I want to give it to you for half price! Original price for the course is $20, but joining the BETA group will be only $10!!
I am choosing to do the BETA group as a smaller group and sign up will end on February 5th or when all the spots have been taken. I'm really excited to go through this program with you starting next week and help you cut down on sugar. So what are you waiting for? Click the link above to sign up today! I'll see you in the first lesson. 🙂
/Emelie Kamp
Nutritional Counselor & Wellness Coach.
Author of children's book "The Sugar Story".
Co-Founder, Worth it Living- Empowering you to live with value and purpose.

The Dark Chocolate Diet
The fun not-a-diet that focuses on what you get to enjoy, sets you free from sugar and teaches you to control your blood sugar levels.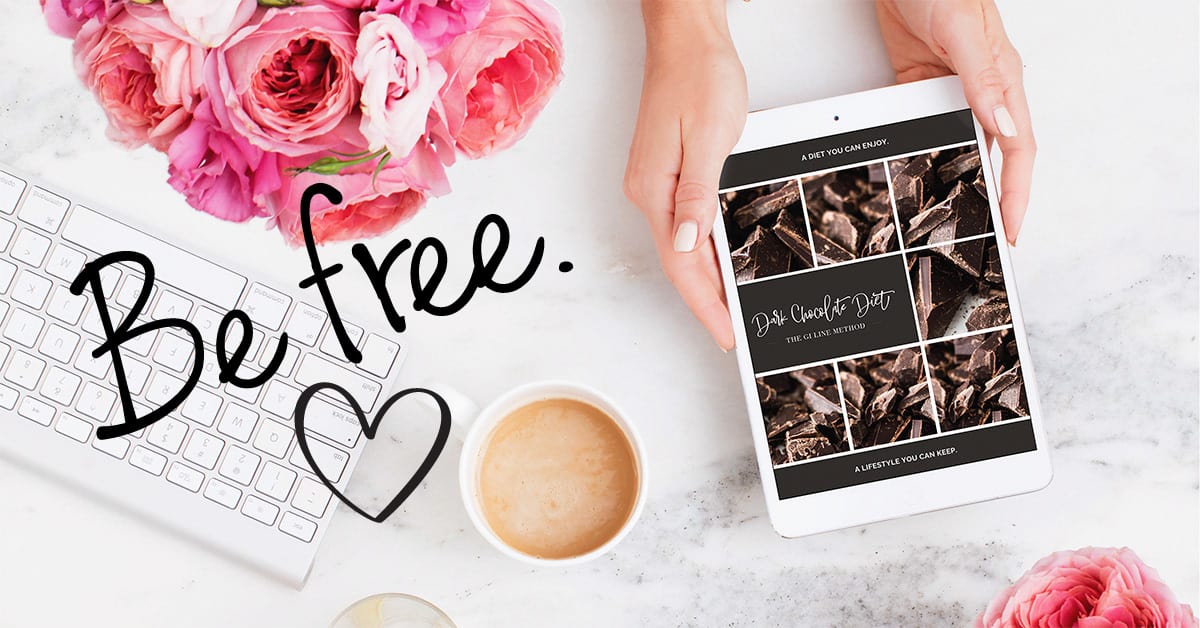 When I started as a nutritional counselor I had a 100% success rate with my weight loss clients. I thought I had figured it all out… If I could keep your blood sugar stable until the end of the day, you win – as in lose the weight, beat the cravings, stop the snacking – win.
In part that's still the program I walk my clients through, but now I know that it's more about you than the method.
You have your own life, with your own history, your own struggles, and your own body. Very few things are ever simple and when things don't work like they are "supposed to," then somehow the blame seems to land on you. Let me be very clear about this – you are not the problem.
I designed the Dark Chocolate Diet to be everything that dieting isn't.
The Dark Chocolate Diet focuses more on what to eat rather than what not to eat.
When I first took charge of my own health, sugar-free dark chocolate was one of the tools I used to do so without falling into the same traps I did in the past – without failing, again. I took joy in what I was moving towards rather than what I was walking away from.
When I learned to focus on eating the right things for breakfast, I realized I didn't have to struggle so much with lunch, dinner, or anything after that.
When I began focusing on what I get to eat rather than on limitations, my journey towards a lifestyle of health became fun.
The Dark Chocolate Diet is a program focused on fun, on joy, on hope. It's a lifestyle with the right tools to keep you from failure.
There's a lot that's special about the Dark Chocolate Diet, but here's what matters. You.
If you are ready to end the sugar cravings, be done with the snacking, get out of the cycles of trying and failing again, then I want to invite you to sign up to the Dark Chocolate Diet community.
I'll see you there!