This is probably the most common way I make green beans at home.
What you need:
Green beans
Yellow onion
Coconut oil or butter
Garlic & salt
Start by frying up chopped onion in coconut oil or butter on the stove. Add some salt and a few crushed/pressed cloves of garlic, or use garlic powder. Add the frozen green beans and cook on medium temperature until done. Don't over-cook them as they then tend to get mushy.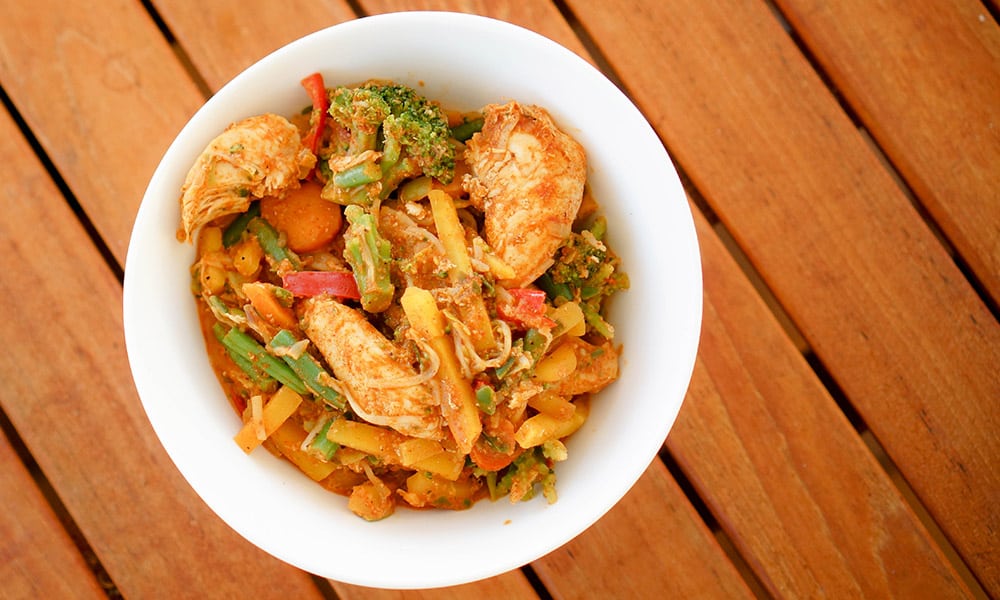 Coconut curry can be made in a multitude of ways.
What you need:
shredded cabbage, chopped onion, cubed zucchini, and shredded carrots
OR frozen stir-fry vegetable mix (not AS good but faster)
protein (chicken, fish, shrimp, or lentils)
coconut milk
curry seasoning or curry paste (green or red, doesn't matter)
salt
How to make it:
Fry the vegetables in coconut oil on the stove and add your choice of protein. Add a can of coconut milk and lots of curry seasoning. Add some salt to taste.