5 Ways to Make Your Next Hotel Stay Healthier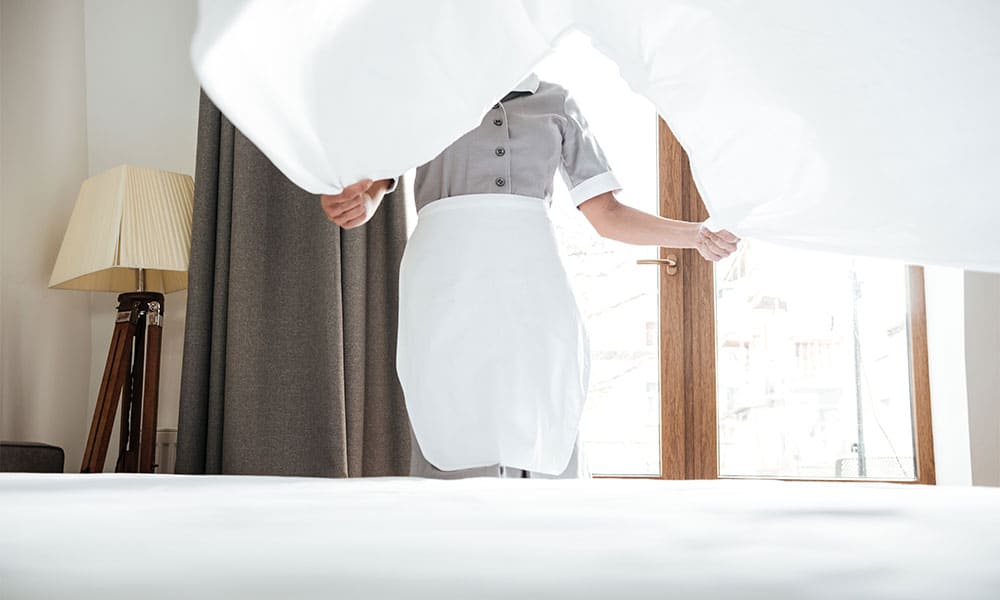 My husband and I travel a lot.
It's mostly for business, and we usually enjoy it, but what we don't enjoy are the hotels. Bleach cleaners, mold, carpeting, polyester (plastic) sheets, old pillows. It's a toxic load neither of us want on our bodies and neither of us look forward to. It's one of the pieces of our own journey that led us to start Healthy Vacation Club, but we've had to learn how to cope with what's available until we can cover the world with healthy vacation homes and hotels.
What do we do?
1. We choose better hotels.
We've tried a lot of hotels, unfortunately. We've been to highly rated resorts that had been soaked in bleach and large brand hotels covered in mold. Don't be afraid to walk away, there are always more hotels. In our experience, we've always gotten our money back… even if it one time took 6 months and multiple calls.
Our main hotel has ended up being Hilton, basically because we've had the fewest problems there. Not surprisingly, we recently learned that:
"Gary Collinge, general manager of the Hilton Vancouver Airport, says all Hilton hotels follow standards regarding eco-friendly cleaning solutions, including non-toxic, non-phosphate, non-chlorine and biodegradable products." – Hotelier Magazine
Apart from Hilton, we've also had pretty good luck with Hyatt and Marriott. Of course, they're all far from perfect, and I wouldn't call any of them "healthy", but they are doing some good things that make it a bit easier for us to stay there compared to other hotels. I would love the opportunity to work with any of them to start pushing the hotel industry to a place more focused on wellness. For us, it's not about competing, it's about making change happen quickly in the vacation industry.
I still don't love the chemicals, carpets, VOCs, polyester sheets, and chlorinated water, but at least my thyroid isn't being attacked by chlorine bleach cleaners. And since I have Hashimoto's, that's important for me.
2. We cook our own food.
For longer stays we'll book with a resort or long-term stay hotels that have a kitchen. They'll often have stainless steel pans, but we usually pack small pan and wooden spatula just in case they only have Teflon pans and plastic spatulas. If we can drive to the hotel, then we always bring our Instant Pot Mini, regardless of if the hotel has a kitchen or not. We do always make sure we have a fridge in the room. Hilton has been good about being able to bring a fridge up to the room if there is none to begin with.
We also make sure we know where we're going to buy food. That means, depending on which State we're in, we look for a Sprout's, Lucky's Market, or Whole Foods, and pick a hotel in that area of the city. We book as close as possible to the event we're attending, but for larger conferences like Natural Products Expo West, in LA, where we usually need to book a hotel that's 5-7 miles from the event, we'll pick the one that puts a Sprouts on our way to the hotel.
3. We bring our own air filter.
I like the Air Oasis filters. In addition to getting rid of the dust that many times is attached to flame retardants and other chemicals, the Air Oasis can also break up VOCs. Basically, ripping apart toxic chemicals into their base elements.
If we're flying, we bring the travel-sized Air Oasis and if by car, we usually bring our Air Oasis 1000. Either way it's the first thing we set up and turn on after checking in to the hotel.
4. We bring castile soap.
It's something simple, but we don't want to use scented hand soaps, body soaps, and dish soap (if we have a kitchen). Instead, we have a travel sized bottle of castile soap with us and use it for everything. My husband even uses it as toothpaste, but that's just gross! 😉
5. We bring PJ's and socks.
Admittedly, we're not the best at remembering PJ's, so we often improvise, but I think this one is worth mentioning. Since we're sleeping on sheets that usually are made of polyester (plastic) and have been washed in chemicals we know nothing about, we like to have something to keep our bodies from absorbing all of that. Same goes for socks. I try to have socks with me even if I won't be wearing any shoes that need socks. Being from Europe, where we don't carpet rooms, I find them disgusting. Since we don't know what powders and cleaners have been used on the carpet, we would rather protect our feet with socks.

Welcome to 2019: Can I Challenge You?
I want to welcome you to 2019. Can you feel the difference?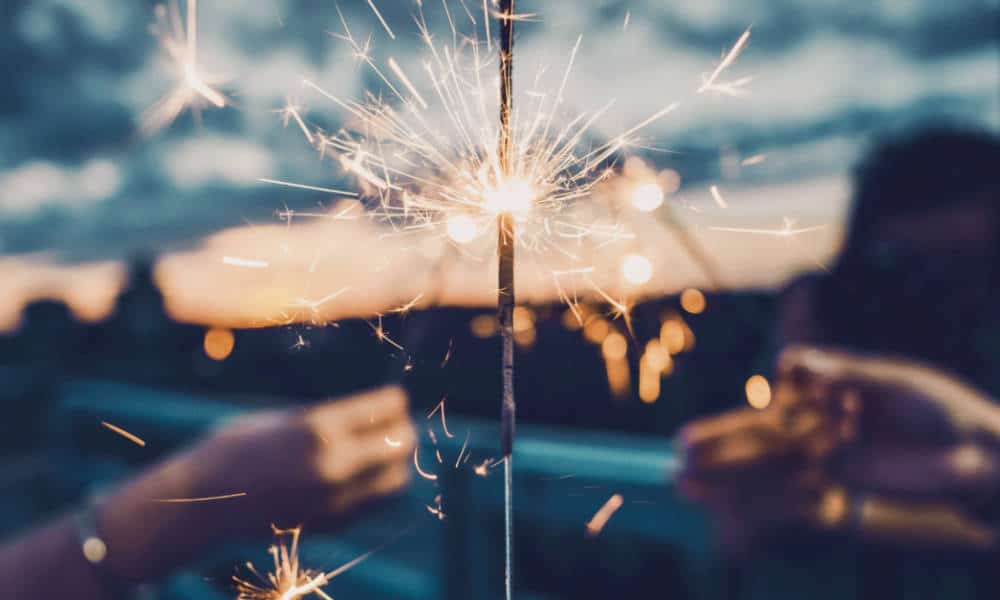 This is the year of your rising.
What is your health going to look like in 2019? Can I challenge you to make it your best year?
What about your lifestyle – family, friendships, community, relationships – your impact on the world around you? Can I challenge you to fully live life and to bring life to those around you?
What is your business going to look like? The one you have now or the one you are about to start? Can I challenge you to set aside distractions and do the things that matter?
To grow and expand on every way.
To expand your business, your mission, your impact… But not at the cost of your health or relationships.
Am I speaking to you? Don't let your commitment to yourself end there.
Would you join us in 2019 in a commitment to live a life more full? To live a life more worth it?
Worth it Living 2019 is a club, a movement, a passionate group of world changers that throw aside every chain that weighs them down to live life and bring life. To live a life with more worth and a life more worth it.
Join us for encouragement. Join us to get equipped. Join us and get connected.