Homemade "cereal"
Pomegranate seeds are great as topping on yogurt!
Try coconut flakes, cinnamon, and chopped walnuts as a great healthy alternative to the sugary cereal you find in stores today. You can lightly roast the coconut flakes in coconut oil on the stove if you wish to enhance the flavor, but be careful not to burn them. Sprinkling some pomegranate seeds on top adds a bit of a sweet touch to the yogurt, without spiking your blood sugar too much.
I recommend you always choose full fat yogurt and other dairy products. Or choose full fat coconut yogurt as a healthy dairy free alternative. The fat keeps you full longer and will help stabilize your blood sugar, minimizing sugar cravings. And make sure to not use yogurt containing added sugars. ALWAYS check the ingredients of a product before buying it! 🙂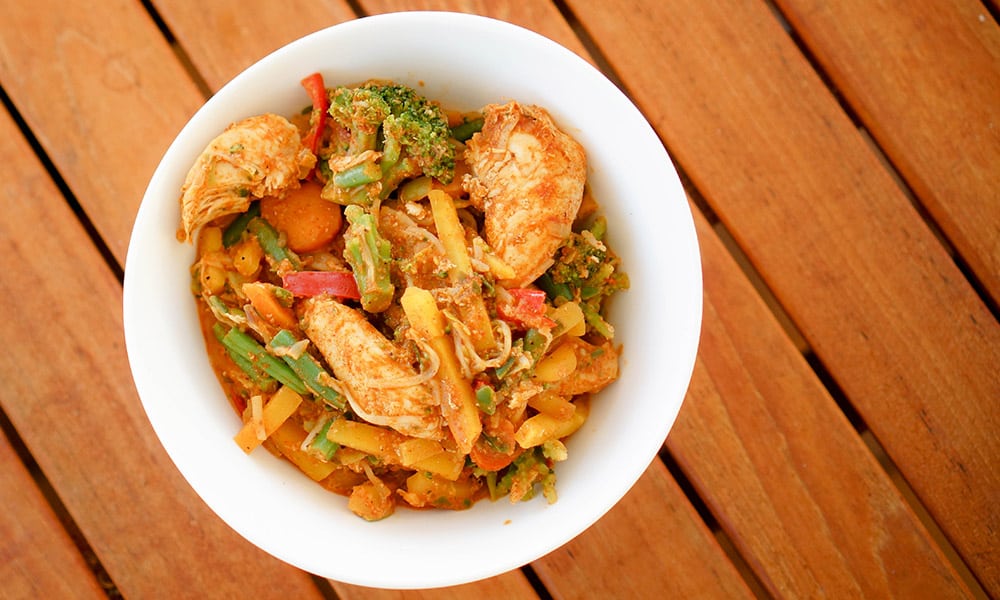 Coconut curry can be made in a multitude of ways.
What you need:
shredded cabbage, chopped onion, cubed zucchini, and shredded carrots
OR frozen stir-fry vegetable mix (not AS good but faster)
protein (chicken, fish, shrimp, or lentils)
coconut milk
curry seasoning or curry paste (green or red, doesn't matter)
salt
How to make it:
Fry the vegetables in coconut oil on the stove and add your choice of protein. Add a can of coconut milk and lots of curry seasoning. Add some salt to taste.