Mashing peas might not be the first thing you think about when considering how to cook peas in a new way, but it is REALLY good!! The combination of lemon juice and mint together with peas give it a fun and fresh flavor that works perfect together with lamb or steak. We've also had it with white fish and even that was a great combination so it's a very versatile side dish. 🙂
What you need:
Peas
Mint leaves
Lemon juice
Salt & Pepper
Coconut oil or butter
How to make it:
Heat up the frozen peas with coconut oil or butter. You can do this in a pan or pot on low/medium temperature.
Using an immersion blender, mix the peas together with a dash of lemon juice and a handful of mint leaves.
Season with salt & pepper to taste.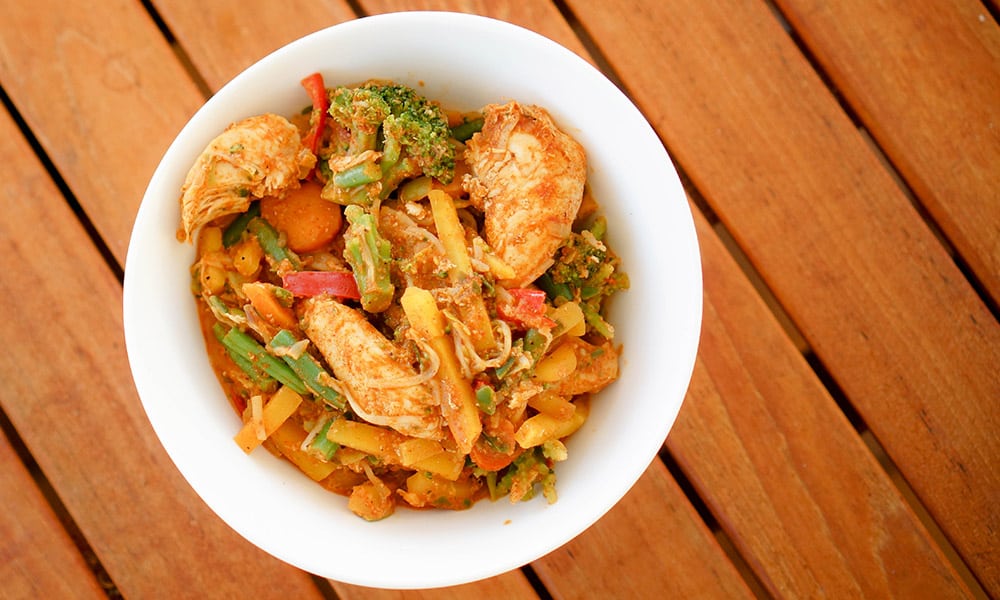 Coconut curry can be made in a multitude of ways.
What you need:
shredded cabbage, chopped onion, cubed zucchini, and shredded carrots
OR frozen stir-fry vegetable mix (not AS good but faster)
protein (chicken, fish, shrimp, or lentils)
coconut milk
curry seasoning or curry paste (green or red, doesn't matter)
salt
How to make it:
Fry the vegetables in coconut oil on the stove and add your choice of protein. Add a can of coconut milk and lots of curry seasoning. Add some salt to taste.