My favorite green drink
Give your body an energy boost with this green drink!
You can use kale for making a delicious green drinks!
One of my personal favorite green drinks is water, kale, lemon, and ginger. Mix in a high speed blender and drink! I usually don't strain the drink since you then miss the important fibers, but you also can strain it or make it in a juice press, if you prefer drinking it as a juice.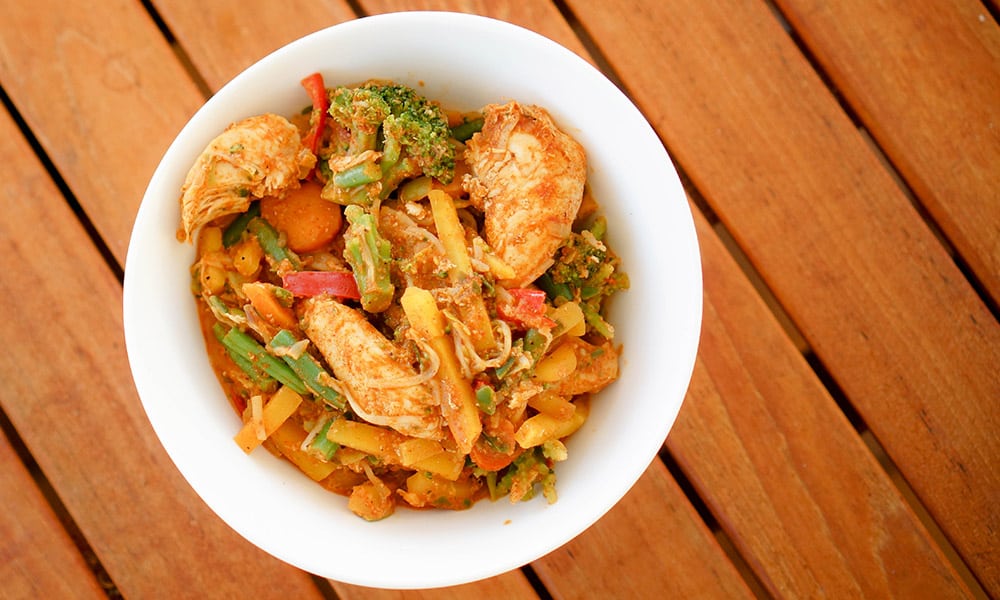 Coconut curry can be made in a multitude of ways.
What you need:
shredded cabbage, chopped onion, cubed zucchini, and shredded carrots
OR frozen stir-fry vegetable mix (not AS good but faster)
protein (chicken, fish, shrimp, or lentils)
coconut milk
curry seasoning or curry paste (green or red, doesn't matter)
salt
How to make it:
Fry the vegetables in coconut oil on the stove and add your choice of protein. Add a can of coconut milk and lots of curry seasoning. Add some salt to taste.