Panna Cotta with Coconut Milk
Amazing dairy free & sugar free panna cotta with healthy coconut and gelatin. Dessert CAN be as good for you as it tastes!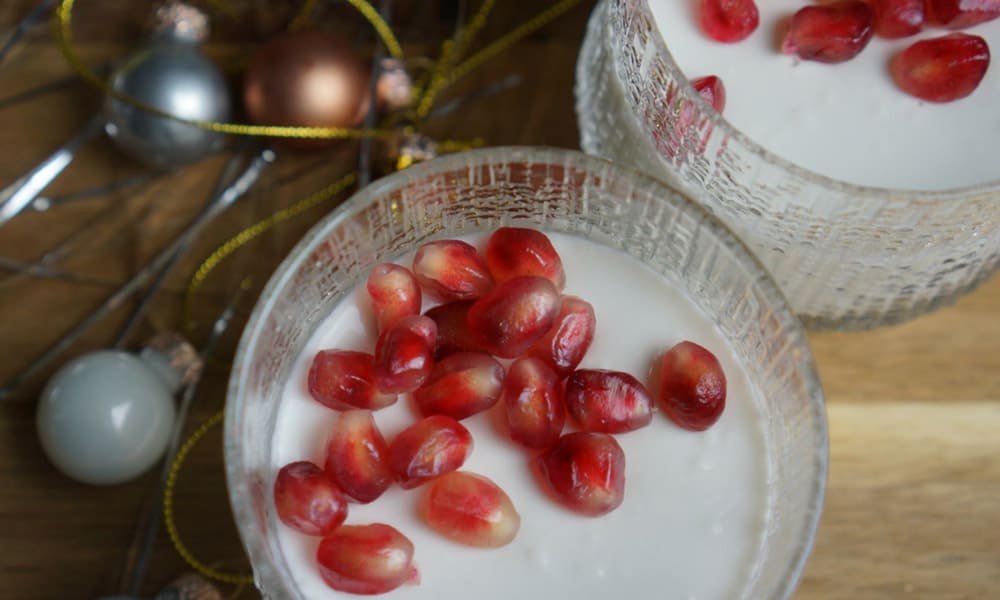 I made this amazing dairy free & sugar free panna cotta for New Year's Eve. Here's the simple recipe I use when I make panna cotta, and then I sometimes add different flavorings, like licorice powder, cardamon, cinnamon, vanilla extract, lime juice, mango puree, etc. The variations are endless! 🙂
Here's the basic recipe:
1/2 tsp gelatin powder
200 ml coconut milk (full fat)
1/2 tbsp xylitol or a pinch of stevia (optional)
dash of vanilla extract or vanilla powder
This is how you do it:
Let the gelatin swell in 1/2 tbsp cold water.
Bring the coconut milk to a boil together with the xylitol (or stevia).
Turn off the stove. Pour in the vanilla extract and the gelatin.
Stir thoroughly until the gelatin melts and the mixture is smooth.
Pour into little espresso cups or small glasses.
Let sit in fridge a few hours before serving.
I usually make a double batch, because panna cotta is so incredibly good!! Both good as in tasty, but also good as in GOOD FOR YOU!! Yes, desserts CAN actually be good for your body! Both coconut milk and gelatin have a lot of health benefits!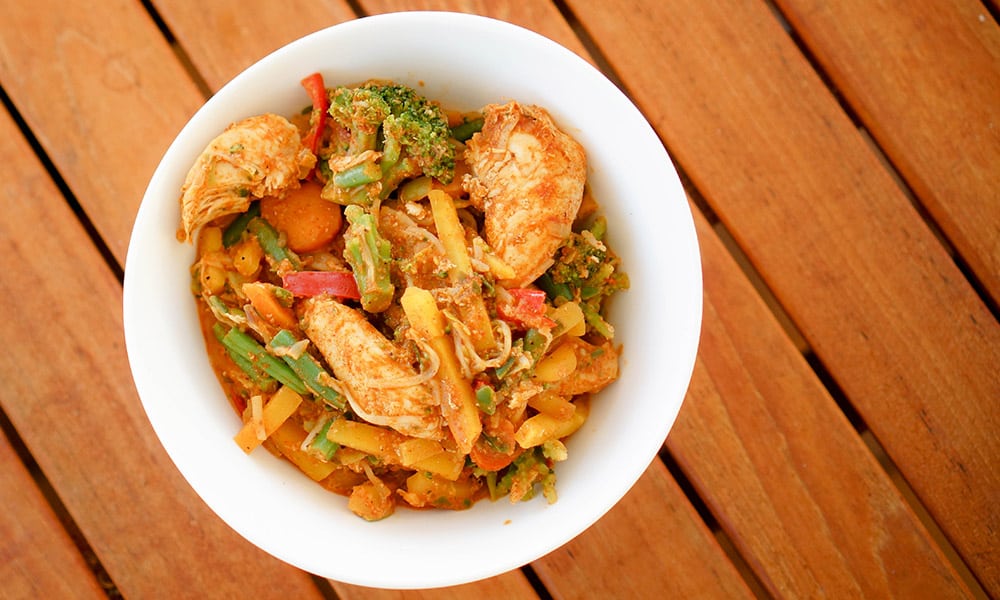 Coconut curry can be made in a multitude of ways.
What you need:
shredded cabbage, chopped onion, cubed zucchini, and shredded carrots
OR frozen stir-fry vegetable mix (not AS good but faster)
protein (chicken, fish, shrimp, or lentils)
coconut milk
curry seasoning or curry paste (green or red, doesn't matter)
salt
How to make it:
Fry the vegetables in coconut oil on the stove and add your choice of protein. Add a can of coconut milk and lots of curry seasoning. Add some salt to taste.