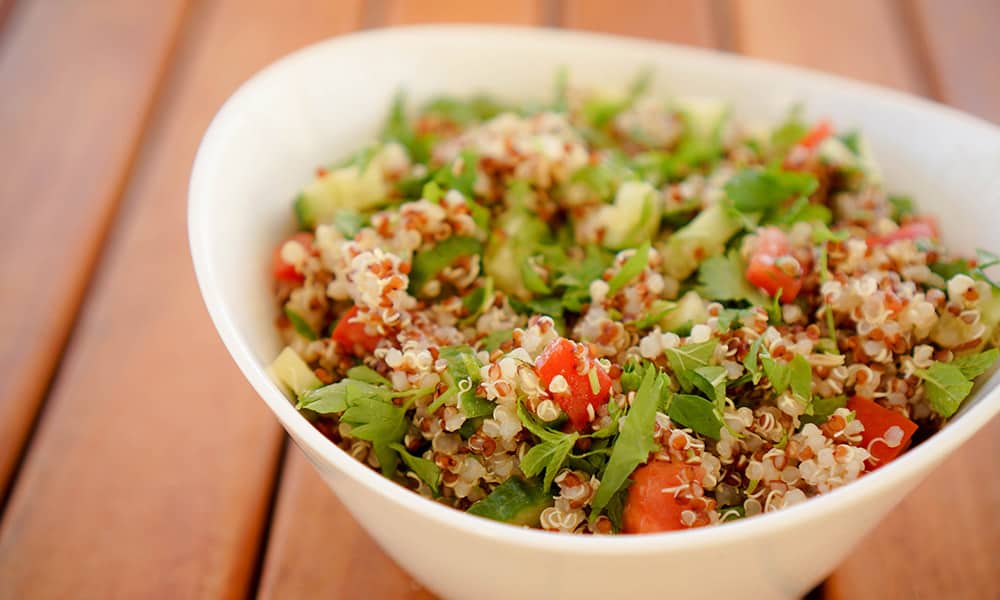 I've always loved tabbouleh because of all the fresh mint and parsley! Here's a gluten free version with quinoa instead of bulgur.
What you need:
​quinoa
tomatoes
cucumber
fresh mint leaves
fresh parsley
green onion / spring onion
olive oil
apple cider vinegar
lemon juice
garlic
salt & pepper
How to make it:
​Cook the quinoa and let cool.
Cut up the tomatoes, cucumbers, and green onions (scallions).
Chop up lots of fresh mint leaves and parsley. The more the better!
Add the quinoa and mix together.
Add some olive oil and vinegar.
Season with salt, pepper and garlic.
Can be stored in the fridge for a few days so​ I usually make a large batch!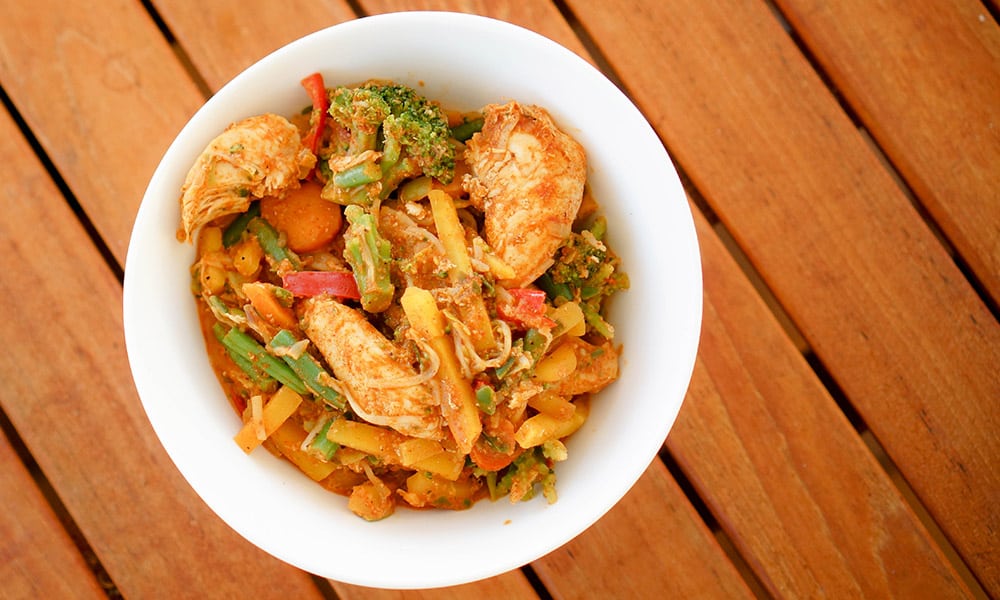 Coconut curry can be made in a multitude of ways.
What you need:
shredded cabbage, chopped onion, cubed zucchini, and shredded carrots
OR frozen stir-fry vegetable mix (not AS good but faster)
protein (chicken, fish, shrimp, or lentils)
coconut milk
curry seasoning or curry paste (green or red, doesn't matter)
salt
How to make it:
Fry the vegetables in coconut oil on the stove and add your choice of protein. Add a can of coconut milk and lots of curry seasoning. Add some salt to taste.