Roasted Almonds
These roasted almonds are a great snack on the go, after working out or as dessert.
OMG, these are amazing!!! Lots of flavor with a hint of salty and sweet. These roasted almonds are a great snack on the go, after working out or as dessert. Change up the seasonings and the variations are endless!
For this batch we used blanched almonds but usually we use normal almonds with peel. Either way, both turn out great! We seasoned the almonds with a Garam Masala seasoning and then added a bit of sea salt and xylitol (our favorite natural sugar free sweetener)
How to:
Pour a little melted coconut oil onto the almonds – this will help the seasonings stick to the almonds. Then add seasonings, sea salt, and xylitol. Roast almonds in the oven until golden brown and crunchy. Enjoy! 🙂

The Dark Chocolate Diet
The fun not-a-diet that focuses on what you get to enjoy, sets you free from sugar and teaches you to control your blood sugar levels.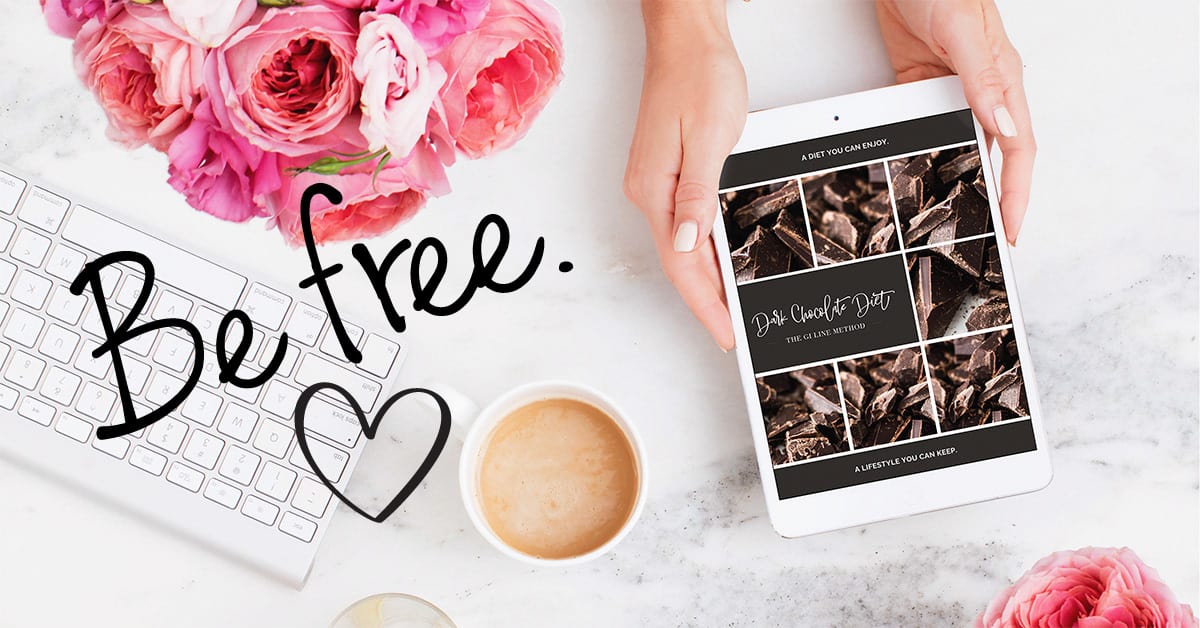 When I started as a nutritional counselor I had a 100% success rate with my weight loss clients. I thought I had figured it all out… If I could keep your blood sugar stable until the end of the day, you win – as in lose the weight, beat the cravings, stop the snacking – win.
In part that's still the program I walk my clients through, but now I know that it's more about you than the method.
You have your own life, with your own history, your own struggles, and your own body. Very few things are ever simple and when things don't work like they are "supposed to," then somehow the blame seems to land on you. Let me be very clear about this – you are not the problem.
I designed the Dark Chocolate Diet to be everything that dieting isn't.
The Dark Chocolate Diet focuses more on what to eat rather than what not to eat.
When I first took charge of my own health, sugar-free dark chocolate was one of the tools I used to do so without falling into the same traps I did in the past – without failing, again. I took joy in what I was moving towards rather than what I was walking away from.
When I learned to focus on eating the right things for breakfast, I realized I didn't have to struggle so much with lunch, dinner, or anything after that.
When I began focusing on what I get to eat rather than on limitations, my journey towards a lifestyle of health became fun.
The Dark Chocolate Diet is a program focused on fun, on joy, on hope. It's a lifestyle with the right tools to keep you from failure.
There's a lot that's special about the Dark Chocolate Diet, but here's what matters. You.
If you are ready to end the sugar cravings, be done with the snacking, get out of the cycles of trying and failing again, then I want to invite you to sign up to the Dark Chocolate Diet community.
I'll see you there!