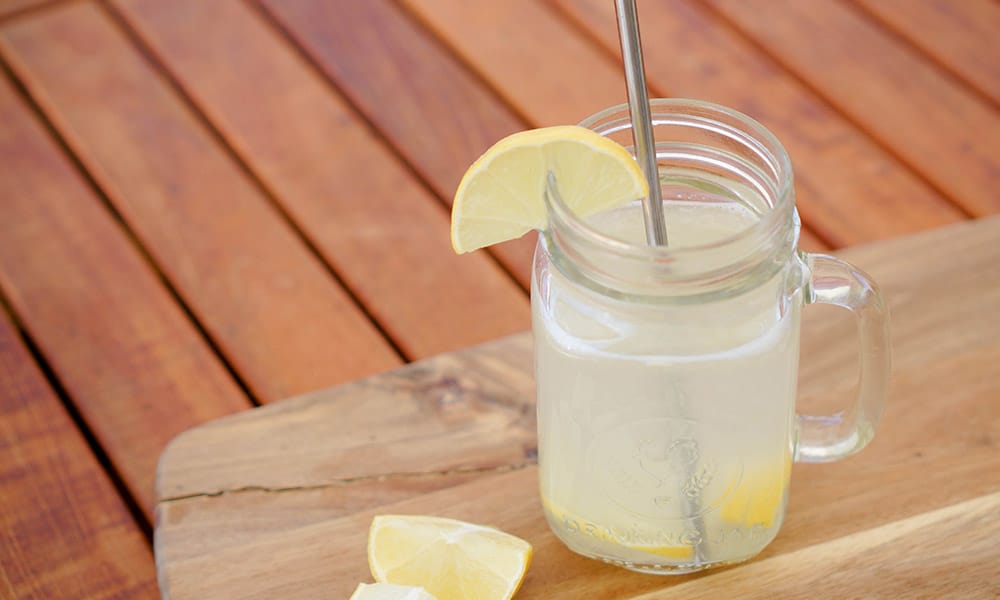 What you need:
​100 ml lemon juice (approx 2-3 lemons)
600 ml water
0.8 ml stevia extract or liquid stevia drops to taste
How to make it:
Freshly squeeze the lemons or buy already squeezed lemon juice without additives. Mix the lemon juice with water and desired amount of stevia extract. Use a little at a time and taste until you get the perfect amount of sweetness. Enjoy! 🙂
I use a stevia extract with 98% Reb A (the sweetest parts of the stevia plant with least amount of aftertaste). This stevia extract is almost 500 times sweeter than sugar and I usually use 0.8 ml of extract for this recipe. If I'm in more of a hurry I usually squirt in some lemon juice and liquid stevia in a big glass of water, without being super specific with the measurements. Adjust to taste and enjoy!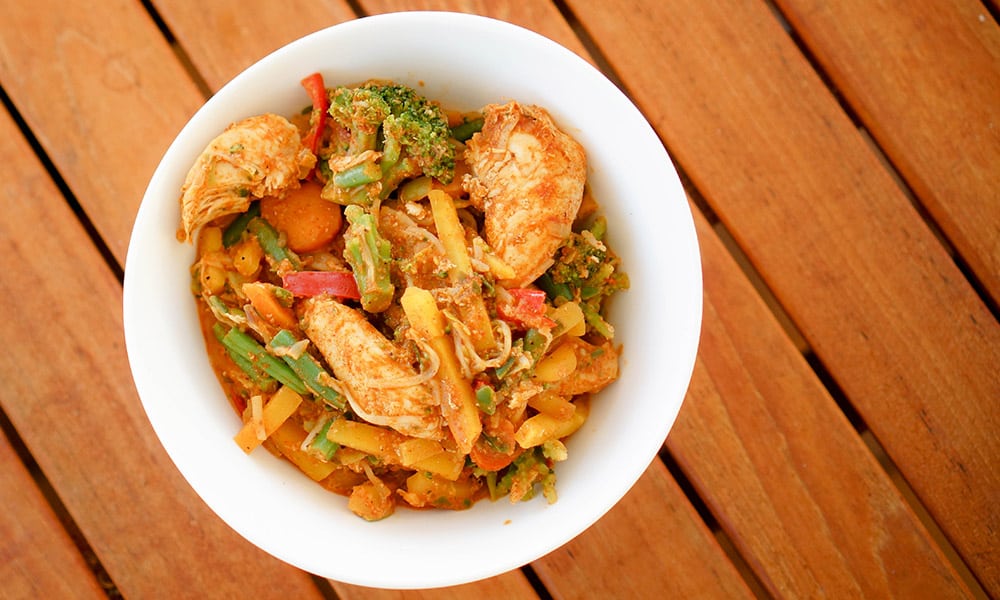 Coconut curry can be made in a multitude of ways.
What you need:
shredded cabbage, chopped onion, cubed zucchini, and shredded carrots
OR frozen stir-fry vegetable mix (not AS good but faster)
protein (chicken, fish, shrimp, or lentils)
coconut milk
curry seasoning or curry paste (green or red, doesn't matter)
salt
How to make it:
Fry the vegetables in coconut oil on the stove and add your choice of protein. Add a can of coconut milk and lots of curry seasoning. Add some salt to taste.