Beet Salad with Goat Cheese
When I boil red beets, I usually boil some extra so I can use it in…SALADS!! You have got to make this simple salad, it is SO GOOD!!…even just posting this video makes me want to make it again this week!
What you need:
Spinach
Arugula
Red Beets
Red Onion
Pomegranate Seeds
What to do:
Boil red beets in water with salt for about 20 min, until tender when pierced with a fork or tooth pick.
Let the beets cool down, then peel beets with potato/carrot peeler.
Cut the beets up into squares.
Use spinach and arugula as a base.
Add thinly sliced red onion, cut up beets, goat cheese chunks, and pomegranate seeds.
Drizzle some olive oil and maybe add some herb salt on top.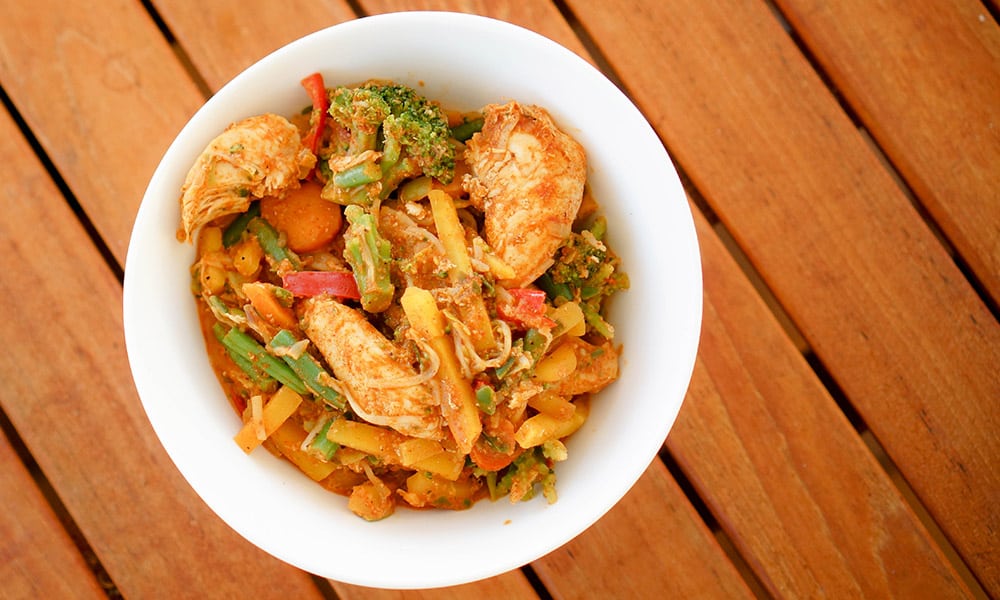 Coconut curry can be made in a multitude of ways.
What you need:
shredded cabbage, chopped onion, cubed zucchini, and shredded carrots
OR frozen stir-fry vegetable mix (not AS good but faster)
protein (chicken, fish, shrimp, or lentils)
coconut milk
curry seasoning or curry paste (green or red, doesn't matter)
salt
How to make it:
Fry the vegetables in coconut oil on the stove and add your choice of protein. Add a can of coconut milk and lots of curry seasoning. Add some salt to taste.