5 Myths About Xylitol
Is xylitol really as sweet as sugar?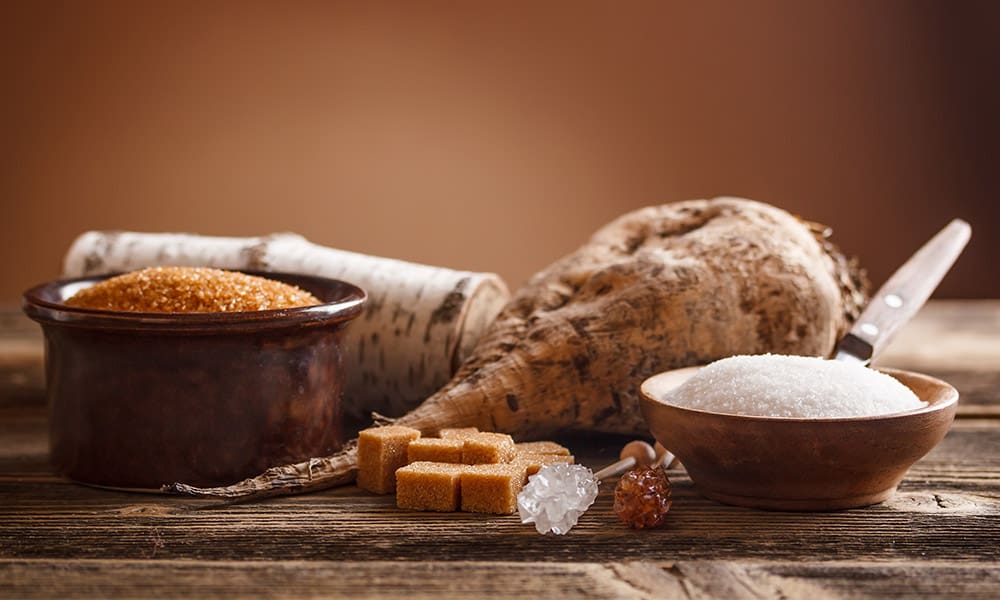 1. Xylitol is Less Sweet Than Sugar
This myth stems from the fact that most sugar alcohols, also called polyols, are less sweet than sugar. Xyltiol is a sugar alcohol, just like erythritol, sorbitol, and maltitol. Xylitol actually has the same or even more sweetness, depending on the study or person you ask. We'll get more into the details of that in myth #2.
2. Xylitol is as Sweet as Sugar
This is actually a half myth.
The main study that is used for this "fact" is based on the sweetness of xylitol fully dissolved in water. Xylitol is up to 1.5 times sweeter than sugar when not dissolved in water.
I usually recommend using about 75% of the amount of sugar specified in a recipe to get the same sweetness as with sugar.  This usually works out quite well for the consistency of recipes since xylitol absorbs more water than sugar. The exception on the consistency is for desserts that depend on sugar caramelizing, since xylitol doesn't caramelize.
3. Xylitol Is Dangerous for Dogs
This is true, for dogs and ferrets, but still a half myth.
Dogs eat plums. It's not good for the too, but the big danger there is them choking on the pit. Of the sugar in a plum, 10% of it is xylitol. So xylitol as an ingredient isn't the actual problem.
The problem for dogs is pure xylitol without any sugar. Xylitol alone causes an insulin spike in dogs, which can put them into a diabetic comma and very tragically, in some cases, kill the dog.
4. Xylitol is an Artificial Sweetener.
That xylitol is an artificial sweetener is a total myth – just tell that to the plum who naturally contains 10% xylitol or your own body that uses xylitol as a side product of the Krebs Cycle. On the other hand, the xylitol you buy in the store is made in a factory, bulk produced like most of the supplement and vitamins we're taking, but we'll talk more about that in myth #5.
5. Xylitol Contains Nickel
We need to talk about this…
In the large-scale world of bulk ingredients xylitol is currently only being made in two ways. In the US and Europe from xylose in birch and beech trees or in China from xylose in corn husks. Both of these processes use nickel together with hydrogen to convert the "wood sugar" xylose into xylitol. The xylitol is then purified to remove the nickel, but traces could remain in the xylitol.
I always choose birch xylitol produced in Europe or the US, both because of the smaller environmental footprint, bus also because the levels of nickel are more tightly controlled. The maximum nickel allowed to be in the finished xylitol is 1mg/kg, which is 1/4th of the nickel in cashews or 1/27th the nickel in chocolate.
I would prefer a different way to mass produce xylitol and would be very willing to promote any company that is trying to do that. But I believe the health positives are stacked in xylitol's favor.
The Bottom Line
The biggest threat against our health is the over consumption of sugar.
I agree with those that say we should not eat any sweeteners. No sugar, honey, syrups, stevia, erythritol, xylitol. That's best.
I also realize that's not an option for many people, and in that case xylitol is the best tasting sugar alternative, that also protects your teeth, and helps stabilize your blood sugar.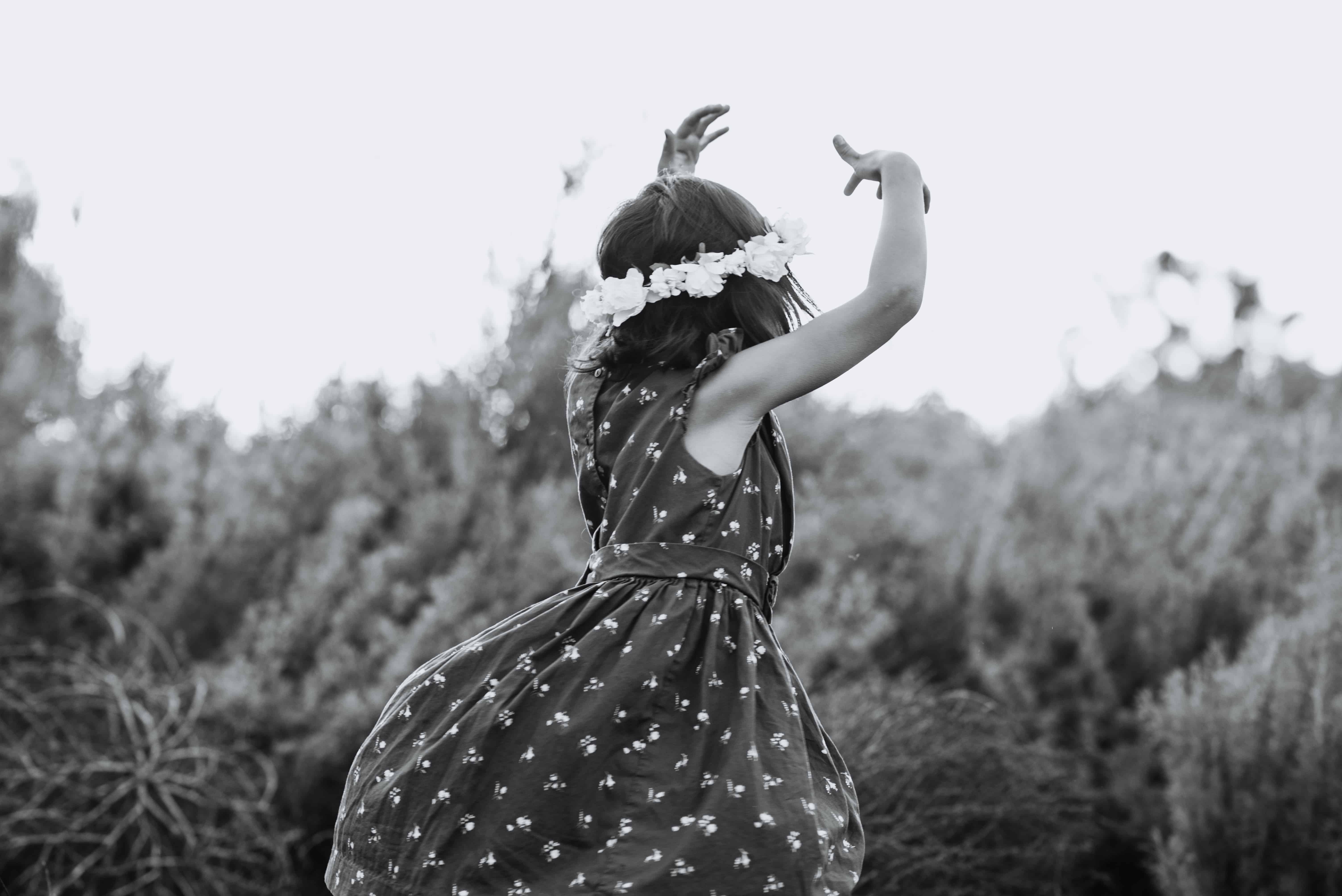 Everyone has a story. Our stories are what color in the details of who we are and how we show up to the world around us, and how we engage with it/them: relationships, jobs, schools, etc. We were all intentionally and intelligently designed to be unique individuals.  When we discover who we are, where we came from, and what we were designed for in this lifetime, we find the freedom in seeing ourselves in our truest identity.  It is in this freedom, our personal story can be expressed organically and experienced by others.
The messages of our stories are often communicated and translated through the ways we impact and interact with the people we are privileged to have in our lives— whether for a short while, or for a lifetime. When we discover who we are and the purpose we were uniquely designed to fulfill, we begin to not only value ourselves, we also begin to value others around us at the same capacity of which we value ourselves. Our intentions, interactions, and impact become more authentic, vulnerable, and hold a greater potential to add life changing value to the lives we are privileged to be a part of.
So how do we begin to discover who we are at our core and what we were designed to live for? Awareness is the first step. Taking an inventory of our character, our morals, our values, our tendencies, patterns, feelings, passions, attitudes, relationships can be key to self discovery. These are the fruit from seeds that have been planted in the soil of our young minds from the moment we were even conceived– unconsciously. Taking a brave trip down memory lane to take a good look at where we've historically come from, is another key factor to self discovery. These impactful experiences, whether big or small, manifest in our idiosyncrasies. Some of which would be ideal to change, because we and others around us, deserve them to be changed.
We as humans will inevitably share similarities. The genetic and neurological composition of our individual beings however, are uniquely different. When we take a good look at who we are at our core there is a lot to discover about how intentionally and intelligently we were uniquely designed to be, and the life we were destined to uniquely live; serving the world around us at different capacities and various ways.
Here are some questions to ask yourself…
1. Who are you?
2. Where did you come from?
3. What were your designed for here on earth?
4. How were you created to impact the world around you?
5. What does your unique design have, to solve a problem that exists in the community that surrounds your life?
6. When are you going to venture out into a courageous journey of fully living at your greatest potential and impacting at your optimal?
7. What or who do you need in your life, to make this happen? (I call this, resourcing up!)
Sometimes, we need someone in our corner coming alongside us through the journey of self discovery. For those interested in discovering their truest identity and the possibility of unlocking their greatest potential, connect with me! I'd be happy to be a part of that journey and see you thrive as the best version of yourself!