Eat Less Sugar: Dare to Be Sugar Free
We're eating more sugar than our bodies can handle, but we can change that.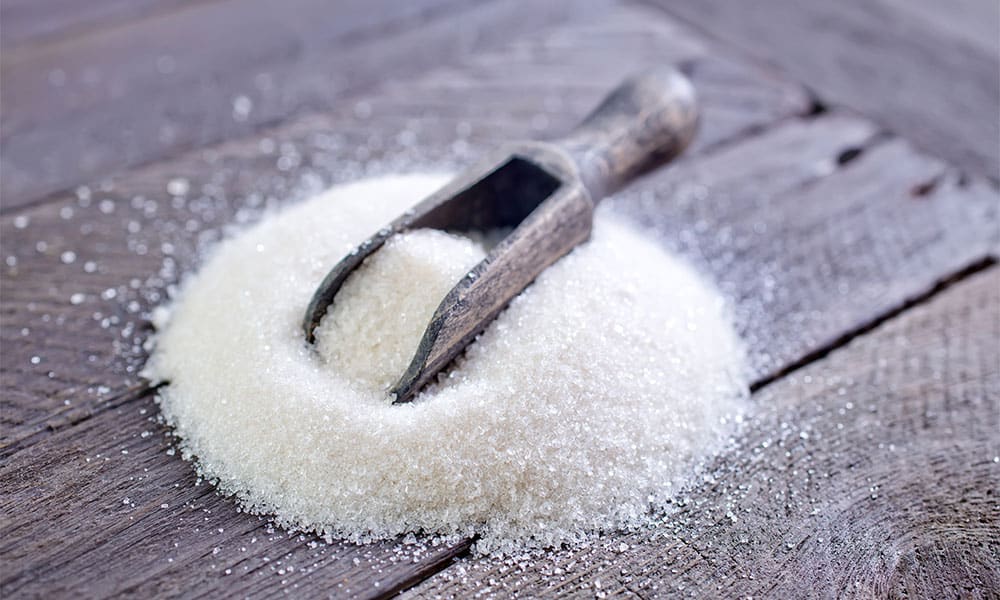 The problem: Sugar overload. We are eating 40-80kg (88-176 lbs) of added sugar every year. That is 4-8 times more sugar than our bodies can handle!!

World Health Organization, American Heart Association and SugarScience recommend a cut to max 5% added sugar. What does that really mean? To get down to those numbers we will need to cut our sugar consumption in half, and then half, and for some, half again. This will bring us back to the 10 kg (22 lbs) added sugar that we ate 100 years ago and the 5% of caloric value recommended by World Health Organization.
What is sugar?
First we need to define what sugar is. What we really are eating too much of is glucose and fructose. Glucose is the main form of sugar that our body uses. Fructose needs to be turned into glucose by the liver. The white table sugar we normally think of as sugar is called sucrose, which is half fructose and half glucose. These simple sugars are being put into almost every product on the shelf, organic products included, and under a variety of names.
Glucose – The simple sugar that our body basically runs on. Our bodies can get glucose from what we eat, even vegetables and proteins. The problem with glucose is too much and too much at one time, so when it's added to what we eat, it easily becomes too much.
Fructose – Found in varying amounts in fruit. This sugar needs to be converted in the liver to be used by the body. Too much overloads the liver and is toxic to the body. Again the problem is too much and too much at one time.
Sucrose (sugar) – this is standard white table sugar. It's actually a combination of glucose and fructose. Both of the above are true for sucrose. Again the problem is too much and too much at one time. Our bodies do not need added sugar since sugar is already found naturally in both vegetables, berries and fruits.
Most common names of sugar:
sugar
glucose
fructose
sucrose
HFCS (high fructose corn syrup)
honey*
agave syrup*
coconut sugar or nectar*
dextrose
fruit sugar
maple syrup*
molasses*
yacon syrup*
maltodextrin (technically not a sugar, but is the fastest carbohydrate available and acts like sugar in the body)
* These are healthier alternatives to sugar, but they still are sugar (70-98% glucose/fructose). These are still a blend of glucose, sucrose and fructose. The problem with these "better" sugars is that we don't just need healthier sugars, we need to make a dramatic change in decreasing the amount of sugar we are eating, which includes all of these.
Not only these, but some carbohydrates (fast carbs) act like sugar in the body. They create a blood sugar high, which then crashes, like after eating sugar. Fast carbs provide little or no nutrition, are a sugar stress on your body, and can make you more hungry. Focusing on eating more vegetables is a simple solution! Ever heard of cauliflower rice, black bean pasta, or zucchini lasagna? Learn more in the Balance36 Program.
Sugar & your immune system
Both our diet and stress level affect our immune system more than we know. Vitamin C is a powerful antioxidant that strengthens the immune system. Both sugar and stress prevent vitamin C absorption.
Vitamin C and glucose use the same pathway to come up into the cells but glucose is the stronger one and comes in first. As long as you eat a lot of sugar or fast carbs, it will be glucose that gets first priority and vitamin C gets to wait for its turn.
When you're stressed, the stress hormone cortisol triggers more glucose to be released into the blood stream, which in turn makes it more difficult for the body to absorb vitamin C. If your body has a difficult time absorbing vitamin C, it will lead to a weakened immune system.
Sugar doesn't kill and doesn't diminish the white blood cells in the body, but sugar does makes them weaker and they can therefore not handle infections and virus in the same way as they should.
There are studies showing that sugar intake affects your immune system many hours, even days after consumption. Is it worth it? Is it worth those pieces of candy or that soda to get a higher risk of getting sick? And not just a higher risk of getting sick in the future. High sugar intake does increase the risk of a lot of modern disease, but sadly many people don't want to think that far with their health. But we're also talking today, every day, every week. Is it worth that sugar to have higher risk of getting sick right now?
What's so positive is that there are so many good alternatives! For example, start using xylitol when you bake, and choose dark sugar free chocolate next time you're craving chocolate, instead of normal dark chocolate that still contains around 30% added sugar, even if it's being marketed as healthy.
Sugar and oxidative stress
Sugar increases the amount of oxidative stress on your body. Sugar causes stress in the body and stress causes sugar cravings. More on the connection between sugar and stress in step 3 of the Balance36 program.
What you will learn in the 1st step of the Balance36 program:
1. Why you want to make the change.
2. What change to make.
– Eat less sugar.
– Eat less fart carbohydrates.
– Switch to real natural sugar alternatives.
3. How to make the change.
– Be prepared.
– Make sugar free desserts.
– Prevent sugar cravings.
– Deal with sugar cravings.
– Eating out – what to think about.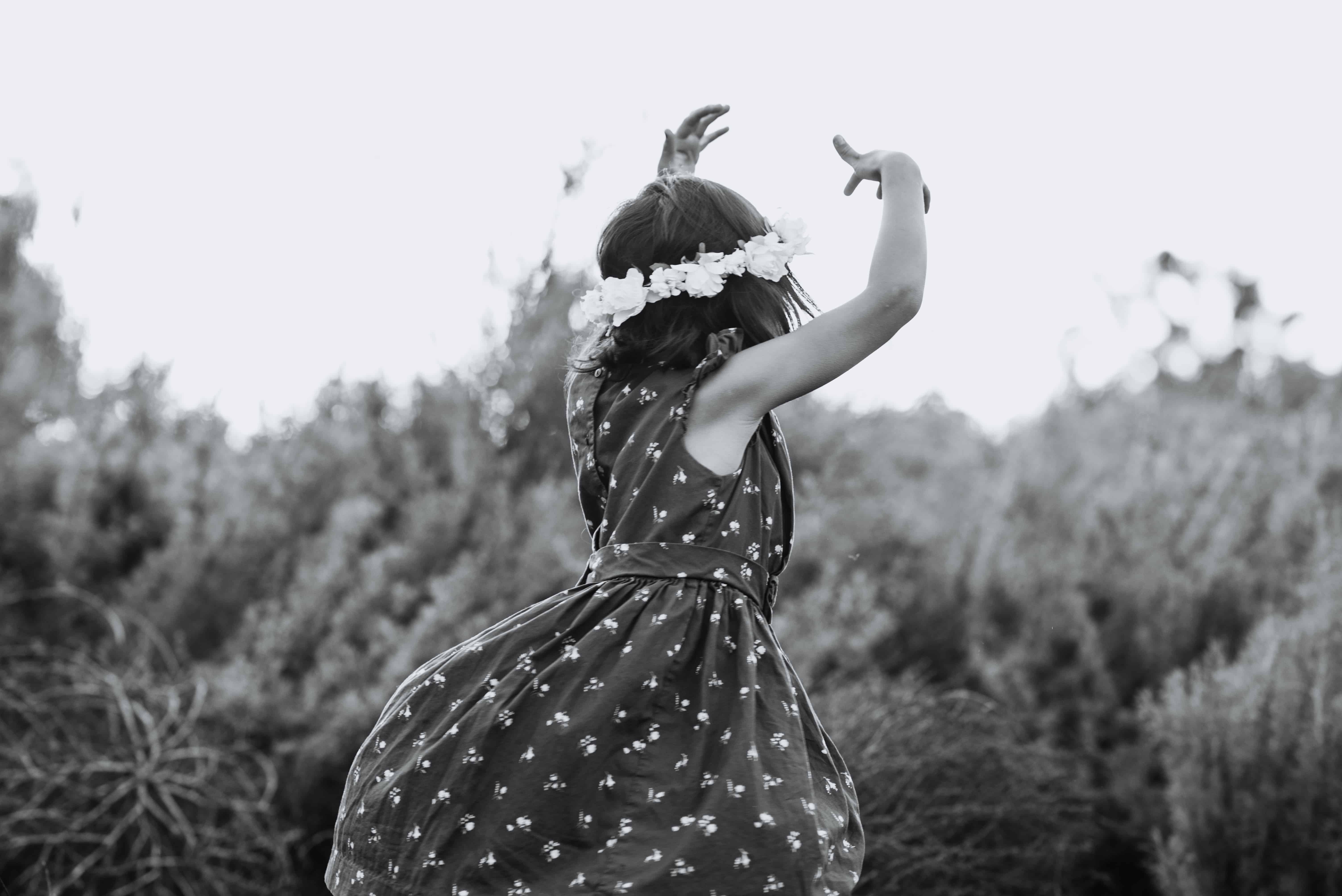 Everyone has a story. Our stories are what color in the details of who we are and how we show up to the world around us, and how we engage with it/them: relationships, jobs, schools, etc. We were all intentionally and intelligently designed to be unique individuals.  When we discover who we are, where we came from, and what we were designed for in this lifetime, we find the freedom in seeing ourselves in our truest identity.  It is in this freedom, our personal story can be expressed organically and experienced by others.
The messages of our stories are often communicated and translated through the ways we impact and interact with the people we are privileged to have in our lives— whether for a short while, or for a lifetime. When we discover who we are and the purpose we were uniquely designed to fulfill, we begin to not only value ourselves, we also begin to value others around us at the same capacity of which we value ourselves. Our intentions, interactions, and impact become more authentic, vulnerable, and hold a greater potential to add life changing value to the lives we are privileged to be a part of.
So how do we begin to discover who we are at our core and what we were designed to live for? Awareness is the first step. Taking an inventory of our character, our morals, our values, our tendencies, patterns, feelings, passions, attitudes, relationships can be key to self discovery. These are the fruit from seeds that have been planted in the soil of our young minds from the moment we were even conceived– unconsciously. Taking a brave trip down memory lane to take a good look at where we've historically come from, is another key factor to self discovery. These impactful experiences, whether big or small, manifest in our idiosyncrasies. Some of which would be ideal to change, because we and others around us, deserve them to be changed.
We as humans will inevitably share similarities. The genetic and neurological composition of our individual beings however, are uniquely different. When we take a good look at who we are at our core there is a lot to discover about how intentionally and intelligently we were uniquely designed to be, and the life we were destined to uniquely live; serving the world around us at different capacities and various ways.
Here are some questions to ask yourself…
1. Who are you?
2. Where did you come from?
3. What were your designed for here on earth?
4. How were you created to impact the world around you?
5. What does your unique design have, to solve a problem that exists in the community that surrounds your life?
6. When are you going to venture out into a courageous journey of fully living at your greatest potential and impacting at your optimal?
7. What or who do you need in your life, to make this happen? (I call this, resourcing up!)
Sometimes, we need someone in our corner coming alongside us through the journey of self discovery. For those interested in discovering their truest identity and the possibility of unlocking their greatest potential, connect with me! I'd be happy to be a part of that journey and see you thrive as the best version of yourself!