Rutabaga Gratin
An amazing alternative to potato gratin!
I had rutabaga gratin on my to-do list of things to make, but it took me a few years to actually get around to making it the first time, because I thought it would take a lot of time. Well, I was so wrong!! It's both simple to make AND everyone loved the way it tasted!! So now I try to make it once in a while for an extra fun meal that doesn't require much more time to prepare.
What you need:
rutabagas
yellow onions
coconut milk or cream
salt and pepper
How to make it:
Cut the onion in half and then thinly slice both halves.
Wash and peel the rutabagas. Cut the rutabagas into decently thin "french fry" sizes. Or you can also slice it into tin round shapes if you prefer that look.
Put the rutabagas into boiling water for about 3 min. Then drain and set aside. (This is optional, but will help the gratin bake faster in the oven.)
Layer the rutabagas and the onion in an oven safe form. (One layer rutabagas, then onion, then rutabaga, and so forth). Add a little bit of salt and pepper between each layer.
Pour coconut milk or cream over the rutabagas so they're almost completely covered.
Bake in the oven on 175

°

C/350

°

F for about 30-40 min, until golden brown on top.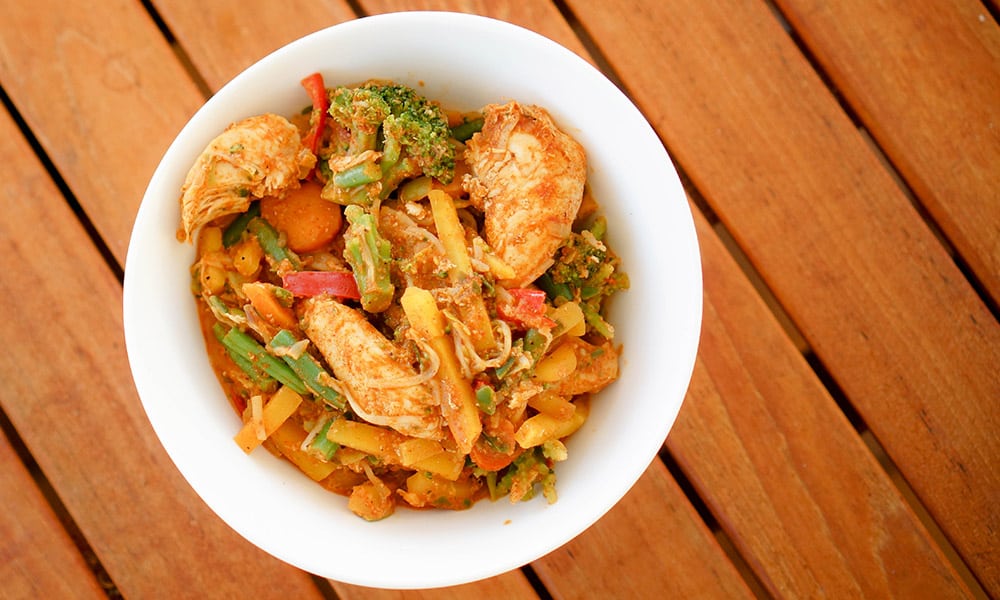 Coconut curry can be made in a multitude of ways.
What you need:
shredded cabbage, chopped onion, cubed zucchini, and shredded carrots
OR frozen stir-fry vegetable mix (not AS good but faster)
protein (chicken, fish, shrimp, or lentils)
coconut milk
curry seasoning or curry paste (green or red, doesn't matter)
salt
How to make it:
Fry the vegetables in coconut oil on the stove and add your choice of protein. Add a can of coconut milk and lots of curry seasoning. Add some salt to taste.