What to Do with Asparagus – Real Food Basics
For me, asparagus has always felt like a more "fancy" vegetable since we mainly ate it on special occasions when I was growing up. Maybe because it wasn't as widely available or because it was a more expensive vegetable in Sweden at the time. So even though I eat more asparagus now than in my childhood, it still makes me feel that the dinner becomes extra fancy for some reason. Asparagus looks kind of fancy too, I think! Both elegant and simple at the same time. 🙂
Here are some quick facts about asparagus:
High in folic acid.
Very low in carbohydrate.
Good source of fiber, potassium, and vitamin C.
Packed with antioxidants to effectively fight the free radicals in your body. (Free radicals are to your body like rust is to a car, and antioxidants prevent the rust from forming.)
Anti-inflammatory properties.
What to make with asparagus:

What to Do with Eggplant – Real Food Basics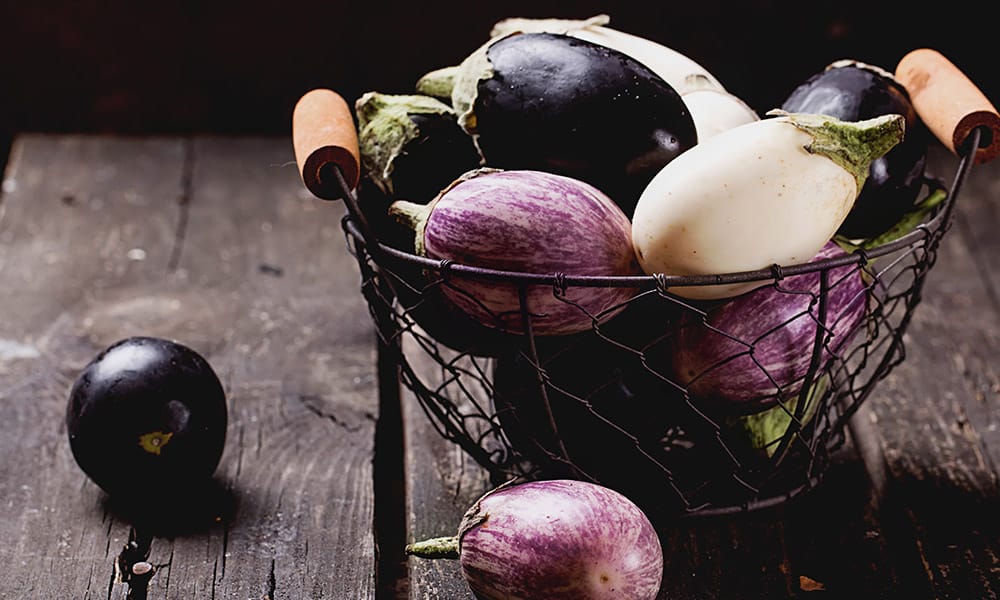 Eggplant, or aubergine as it's called in most of the world, is one of few fruits that you should never eat raw (yes it's actually a fruit, not a vegetable!). Because of it's unique skin, eggplant is one produce that is not as important to buy organic.
Eggplant is often called "poor man's meat" because when cooked well it has a little similar taste to meat. My favorite meat & eggplant combination is ground meat and cubed eggplant, fried together with chopped onion in coconut oil. Add some salt, pepper and a bit of cinnamon (sounds weird but it's really good!). You can also add some cayenne pepper. Serve this dish together with cauliflower rice or add some cooked beans and eat it with a spoon. The most important thing i that you try eggplant with ground meat, because it's really good!! 🙂
What to make with eggplant: